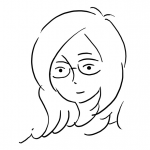 Haruko Ichikawa (市川春子 Ichikawa Haruko), born in 1980, is the author and artist of Land of the Lustrous (宝石の国, lit. "Country of Jewels"). She started her career in 2006 with the one-shot Mushi to Uta (虫と歌, lit. Insects and songs). Between 2007 and 2011, she published seven one-shots in the manga magazine Afternoon, which were later compiled into two individual books named Ichikawa Haruko Sakuhinshuu (市川春子作品集 lit. Haruko Ichikawa Works Collection). She started writing Land of the Lustrous on October 25th, 2012, which currently has 10 volumes.
In 2010 she won the Tezuka Osamu Cultural Prize for works on Mushi to Uta. She has also contributed characters designs to the games Pokemon Sun & Moon and Pokemon Sword & Shield.
Books
Other works
Other
Community content is available under
CC-BY-SA
unless otherwise noted.